Buckhorn Bar in Augusta Wisconsin
Don Grams and Ernie Kunert at the Buckhorn Tavern Bar in Augusta Wisconsin in about 1950. Ernie Kunert built the bar . The bar was expanded in the late 1960's when the drinking age in Wisconsin was 18. The bar was a hot spot in Eau Claire county.
First | Previous Picture | Next Picture | Last | Thumbnails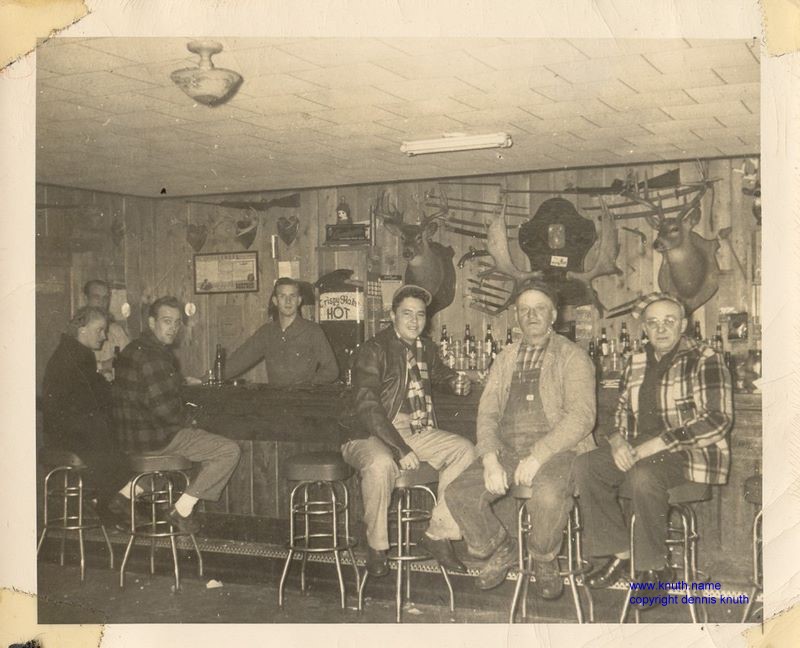 The Buckhorn Bar in Augusta Wisconsin is a local 'institution' that still exists in 2010. It was the place as a right of passage for many a teen ager in Augusta. The drinking age was 18 years old during these times and graduating high school students headed here for the first legal beer.
The bar was expanded in the late 1960's or early 1970's. A campground was added to the location in the 1980 or 1990's
You can see a brief history of the Buckhorn Bar in Augusta Wisconsin and photos here
The Bar is on Highway 27 just about 4 miless from Augusta Wi and about a mile from the Black Bear Restaurant near Lake Eau Claire and the Eau Claire River